Option ONE
Chicken Fajitas
These tasty fajitas come with seasoned chicken strips cooked with bell peppers, zucchini, and onions. Complete with corn wraps and easy for your family to enjoy together. 
Option TWO
Taco Empanadas
A flaky pastry pocket filled with seasoned hamburger, corn, black beans, cheese and onions sprinkled with sesame seeds.  Delicious snack or served with a salad for a full meal.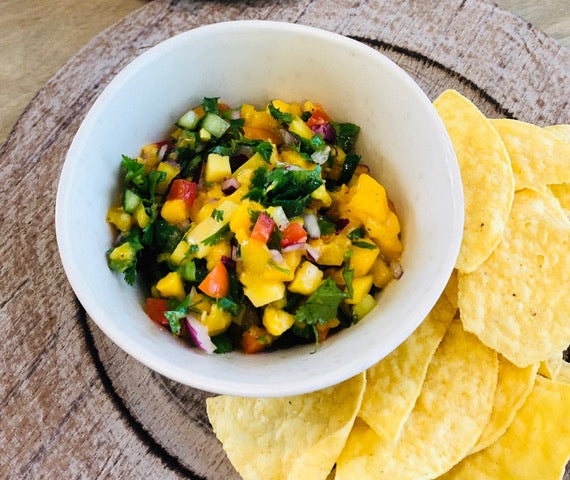 Option Three
Mango Salsa
The Mango Salsa is full of flavor and fresh ingredients. It is sweet and juicy and compliments many entrees or can be enjoyed on its own with chips. 
WHY PROSPER PANTRY
Order for a Friend
Do you have friends that could use a meal? Has someone recently been sick, had a baby, or just moved in. Order for a friend and we can deliver a meal right to their door.