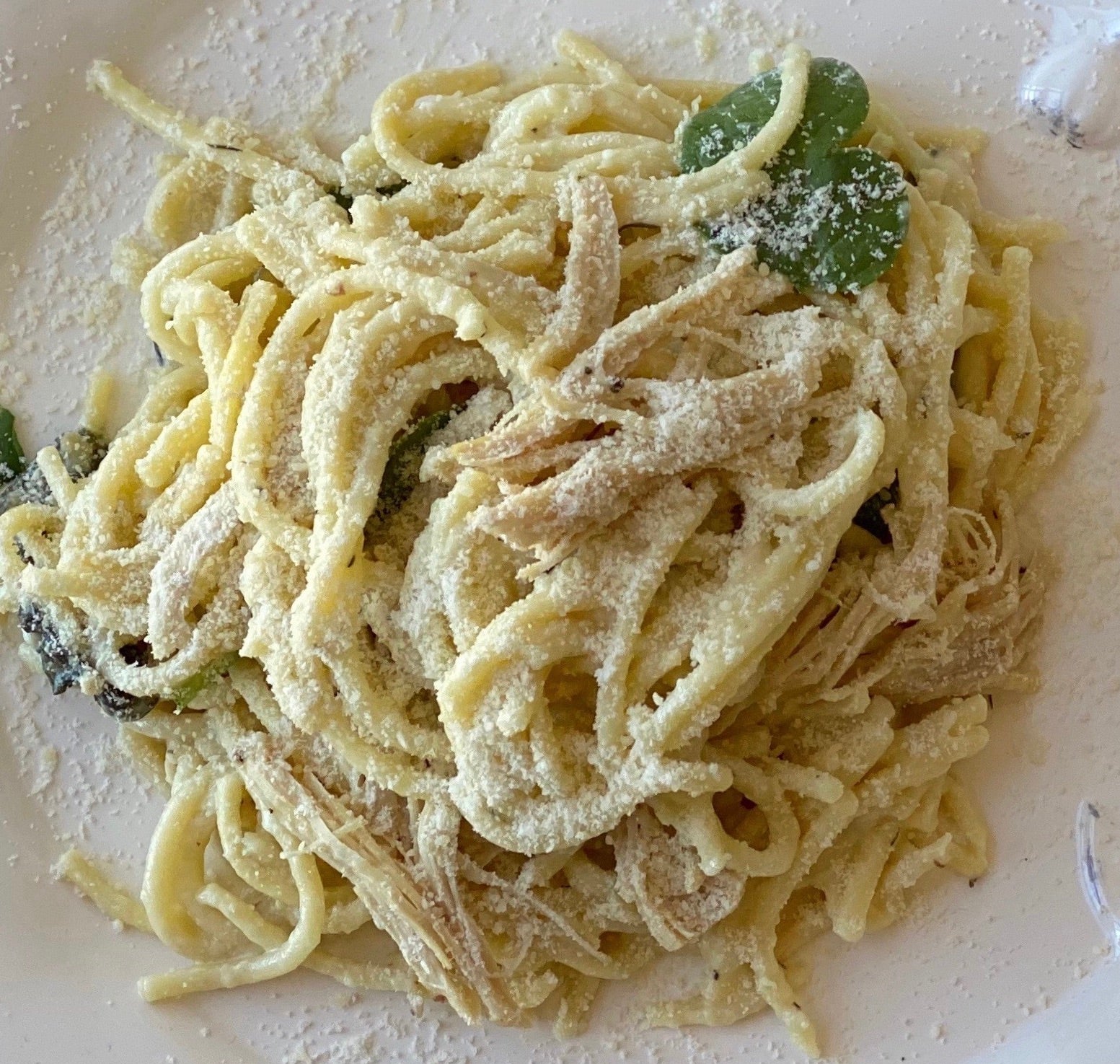 Option ONE
Roasted Chicken over Garlic Parmesan Noodles
This creamy pasta dish with delicious roasted chicken will become a family favorite! Chicken breast is seasoned with olive oil, herbs, and spices, then slow-roasted and cut into strips, served with pasta noodles that have been coated in a creamy sauce of half and half cream, garlic, parmesan cheese, and chicken stock. Spinach added for extra color and nutrition.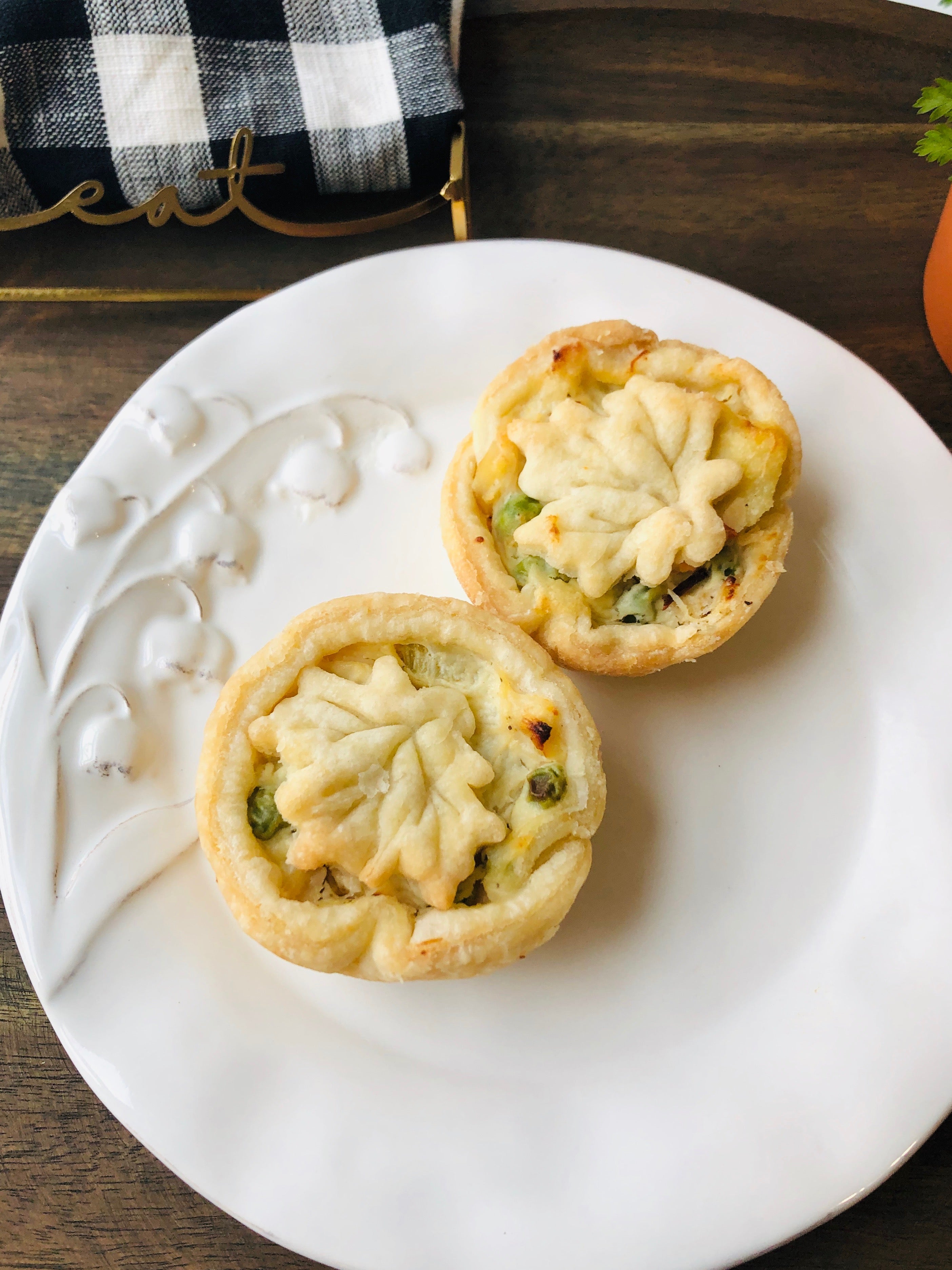 Option TWO
Mini Chicken Pot Pies
Flaky puffed pastry cups filled with warm and creamy chicken and vegetable filling and topped with decorative pastry make this dish pretty and delicious.  Five-star kid-approved.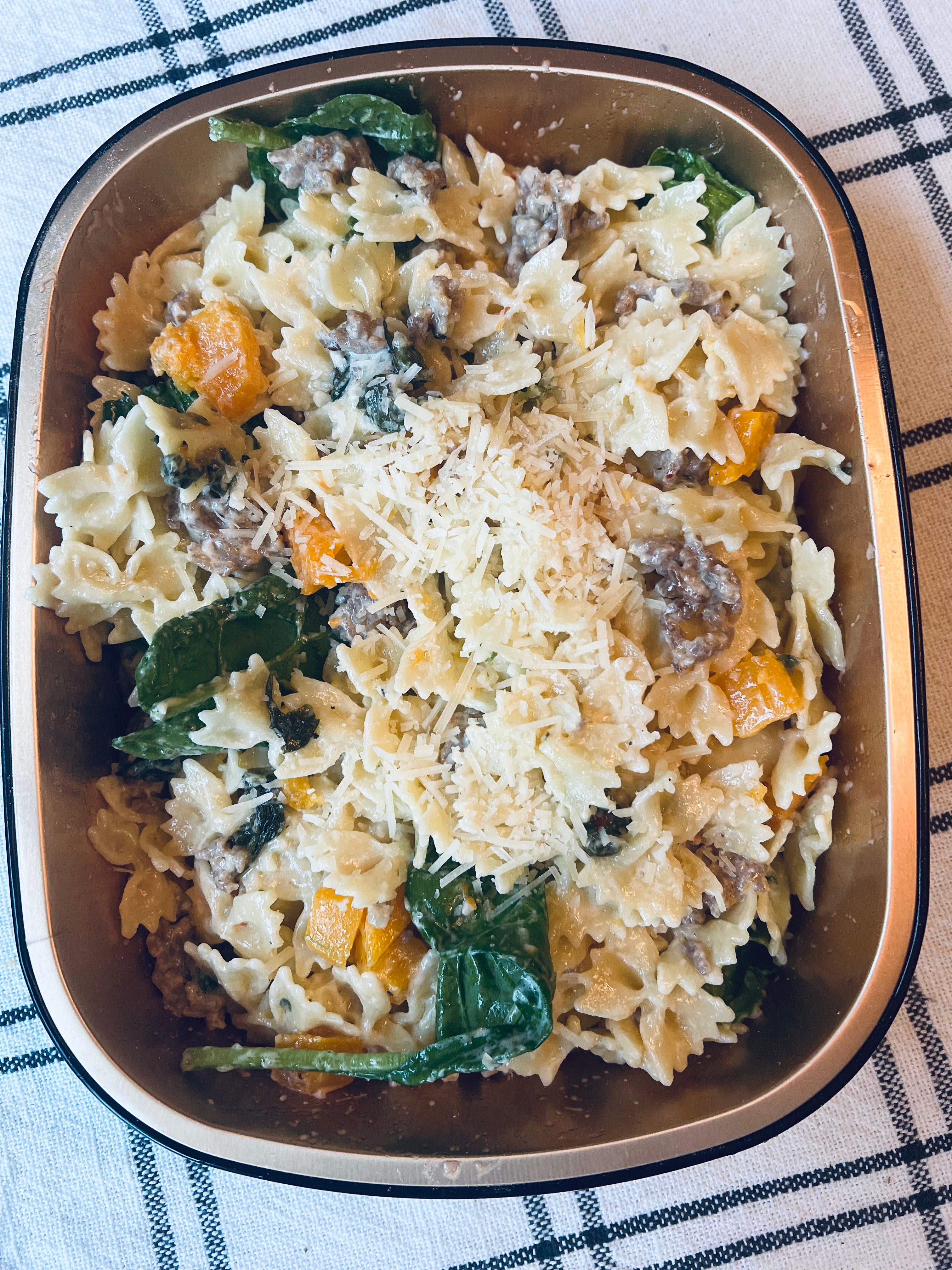 Option Three
Butternut Squash Pasta
We are so excited about this fall recipe with beautiful fall colors and flavors.  Diced butternut squash spinach and Italian sausage in a creamy garlic sauce sprinkled with parmesan cheese.  
Online orders can request a vegetarian option - removing sausage.
WHY PROSPER PANTRY
Order for a Friend
Do you have friends that could use a meal? Has someone recently been sick, had a baby, or just moved in. Order for a friend and we can deliver a meal right to their door.